Social media networks
are like a playground for grown-ups. Not only do we get to hear on
Facebook
from friends lost a long time ago, but we also post numerous photos of our pets on
Instagram
.  In time, the increase of social media has led to revolutionized buying methods.  Imagine you are bored scrolling your Newsfeed and all of a sudden you see on sale that new book you coveted.  Instead of going to a dusty bookstore, you can purchase it with a click on
Facebook Marketplace
.  It is the golden era of eCommerce.  Purchasing a grilled cheese sandwich with the face of Virgin Mary or a Tuscan village on
eBay
is now our reality.
Small family businesses make a fortune from selling online.  They get more visibility and conversion by posting their commodities on social media.  Shopping is a pleasant, social experience. Whenever we buy something we tell our friends and seek their opinion.  That way, our friends, and acquaintances also want to visit this marvelous e-store we speak so highly of.  If you are a business owner and are still late for the social commerce movement, here is how to join in.  Using social media for your electronic store can change your life.  In fact, 90% of followers reach out to brands and companies on social media. They believe they get a better customer service online than in an actual store.
First, you want to target your audience. Do your research – young people are more active on Snapchat and Instagram, and adults prefer buying on Facebook and Pinterest.  Engage your prospects with amusing content relevant to your products. Stay aware of trends and social events and correlate them to promotional sales and giveaways.  Nike does an excellent job on social media, granting followers motivational content and rewards program. It's one of the most followed brands on social media.  Make some time to respond to customers; being a nice, reliable person is the bread and butter of sales.  Positive reviews can not only boost your sales but increase your products' price as well.
This infographic provides more on the social media benefits for your business. Take a look.
If you feel like you would rather stay away from marketing and focus more on the things you are good at — always feel free to reach out to me or another online expert for help on making your business stand out in a noisy overpopulated online world.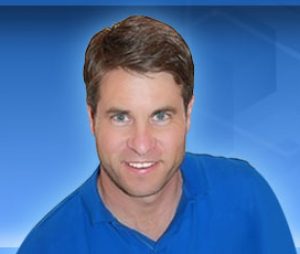 This article was posted by John Lowery (Owner & VP of Business Development at JTL Media) 
Skype: jtlmusic
Email: john@jtlmedia.net
Facebook – Facebook.com/jtlmediagroup
More Resources For You:
15 ways to Market Your Business Online
Pick up a copy of John's book
The Social Media Puzzle & How To Profit From it available on Amazon.
Did This Help You? If so, I would greatly appreciate it if you commented below and shared on Facebook or any of the other Social Media Sites.

ᐧ
Please follow and like us: