If you currently own a business and you're not marketing online or thinking about it then you probably aren't reading this article.  Marketing online today hasn't exactly changed the course of how we do business necessarily, but it has changed the way that we reach out to prospective clients and customers.  I personally, will not even visit a restaurant or a hotel without reading reviews online first.  This also applies to sellers on both Amazon & eBay.  We now live in a very connected world and it's not only important to create a good reputation and keep it, but that you put your business out there online.   Here are:
15 Ways To Market Your Business Online.
Build a nice looking website that not only gets attention but looks professional.
Build your email list and send out emails (at least once per month).
Build a Facebook Business Page (this is very important and is no different than what The Yellow Pages used to be).
Make sure your business is listed on Google My Business. (Free to set up).  to get started click here.
Use Online Classified Ads (Craigslist, Backpage, and Locanto).
Create Videos (Youtube).
Build a presence on Social Media (try and post 1 to 2 times per day on your favorite sites and join some groups on Facebook or start your own).
Try Google Adwords
SEO your website (Search Engine Optimization is a long-term way for you to get lots of exposure on your website).
Consider paid advertising on Social Media (especially Facebook & Instagram).
Set up a blog and write articles pertaining to your business (like this one).
Find influencers in your niche and see if they will share your posts or articles.
Start a podcast (you could align yourself with experts in your niche).
Always include a signature on your business emails.
Host an online workshop, webinar, or training.
Hope these tips help you in some way shape or form in getting your business out there.  Those that promote and make an effort to be online as much as possible in a non-intrusive, but in a memorable way will have the most success.  Get creative, have fun, and make sure to be consistent in all of your online activities, but not wasteful.
If you feel like you would rather stay away from marketing and focus more on the things you are good at — always feel free to reach out to me or another online expert for help on making your business stand out in a noisy overpopulated online world.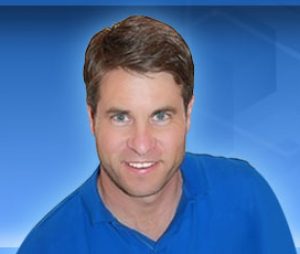 This article was posted by John Lowery (Owner & VP of Business Development at JTL Media) 
Skype: jtlmusic
Email: john@jtlmedia.net
Facebook – Facebook.com/jtlmediagroup
More Resources For You:
Social Media Marketing Tips For Business Owners Before You Promote
Pick up a copy of John's book
The Social Media Puzzle & How To Profit From it available on Amazon.
Did This Help You? If so, I would greatly appreciate it if you commented below and shared on Facebook or any of the other Social Media Sites.
Please follow and like us: