Social Media Marketing has become a popular place to market not just share yourself, but also your business as well. With so many people now allowing social media to become a part of their lives and many suffering from social media addiction, there has never been a better time to start marketing your business online than now. But before you begin promoting it's important that you do a few things before hand, so here a few tips to help you get your ducks in a row before you start investing money and time promoting your company, products, or services.
Top Tips Before YOU Promote on Social Media Sites
Make sure you have a functional website that looks good and could stand up to the best of them. If you're not the creative type ask a few friends or associates who are for feedback. Make sure your website is concise, simple, and it flows nicely. You'd be amazed at how many websites I look at, that look very outdated and have no flow. This is your calling card nowadays and you should make an investment to make sure it looks great!
Absolutely essential – especially if you plan to run any Facebook Ads or Instagram Ads. Your website must work well on your desktop and your smartphone. More people than ever are now using their smartphones to surf the net and to look at Social Media Sites. Don't even bother putting money into your ad campaigns until you get this problem fixed.
Know your target audience. Are you advertising locally, nationally, mainly women, men, ages 12 to 16, 25 to 45, etc… If you don't know what your ideal client looks like then you have some work to do.
It's important to know which social media sites would attract your ideal client. If you're targeting teens than you would focus on Instagram or Snap. If you're marketing to an older audience you may want to go on Facebook or Twitter. If you're seeking corporate decision makers who work in IT or Marketing you may want to focus on Linkedin.
What message do you want to send to your audience on Social Media? Do you want to be more about brand awareness, education, lead generation, party time, etc. Know what message is important to get across and focus on getting that message out there.
These tips will help you think about what you are trying to accomplish before just going out there and swinging in a noisy Social Media World or as I like to say, "putting the cart before the horse."
If you feel like you would rather stay away from marketing and focus more on the things you are good at — always feel free to reach out to me or another online expert for help on making your business stand out in a noisy overpopulated online world.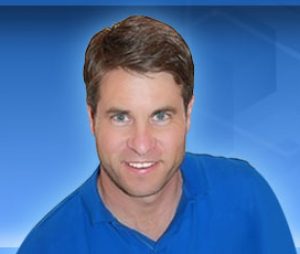 This article was posted by John Lowery (Owner & VP of Business Development at JTL Media) 
Skype: jtlmusic
Email: john@jtlmedia.net
Facebook – Facebook.com/jtlmediagroup
More Resources For You:
5 Cost-Effective Ways To Market Your Business Online.
Pick up a copy of John's book
The Social Media Puzzle & How To Profit From it available on Amazon.
Did This Help You? If so, I would greatly appreciate it if you commented below and shared on Facebook or any of the other Social Media Sites.
Please follow and like us: